Amazon Reviews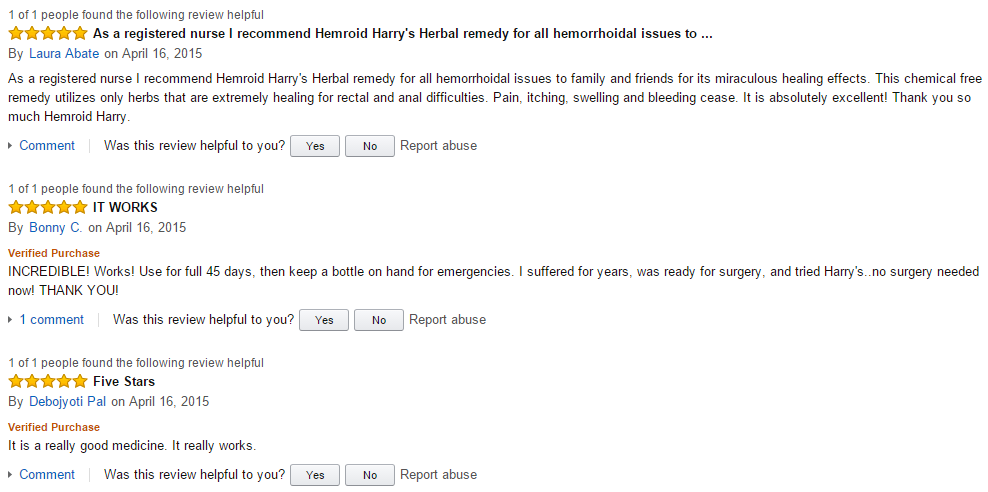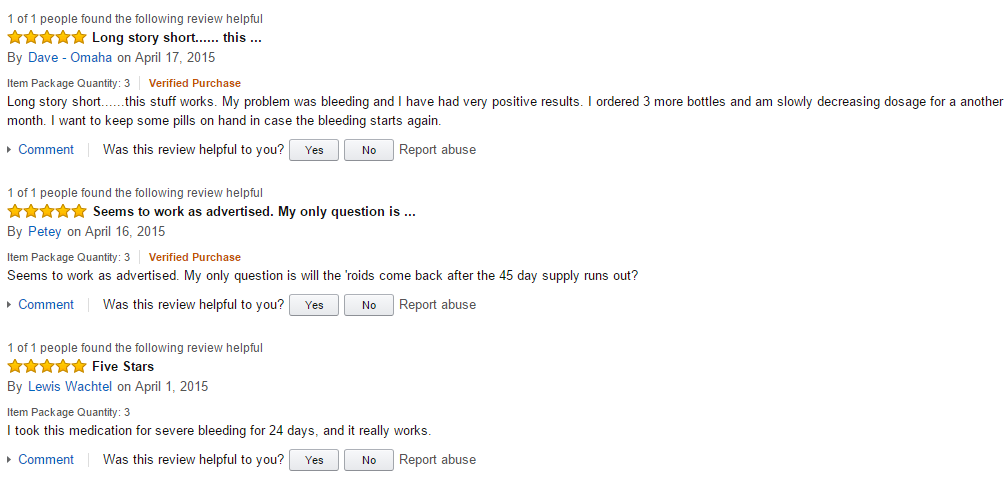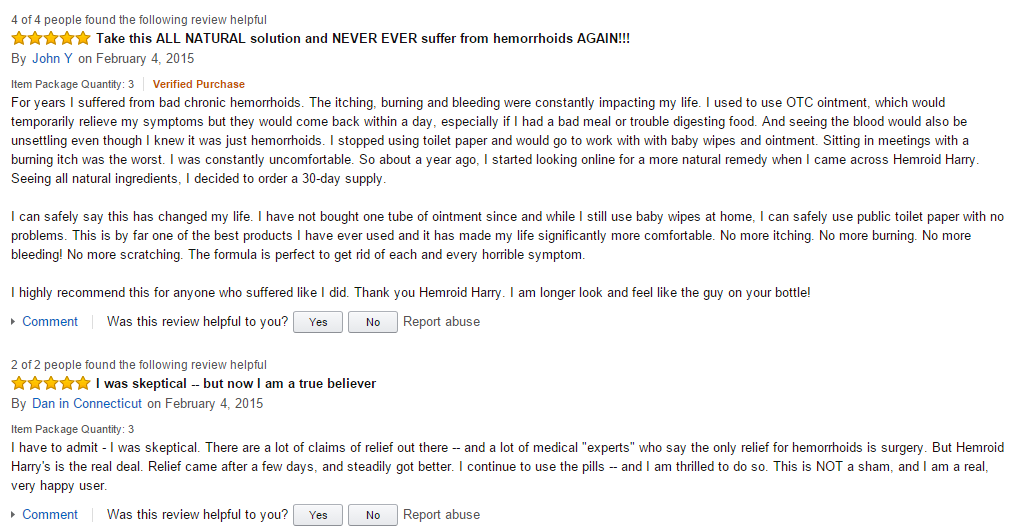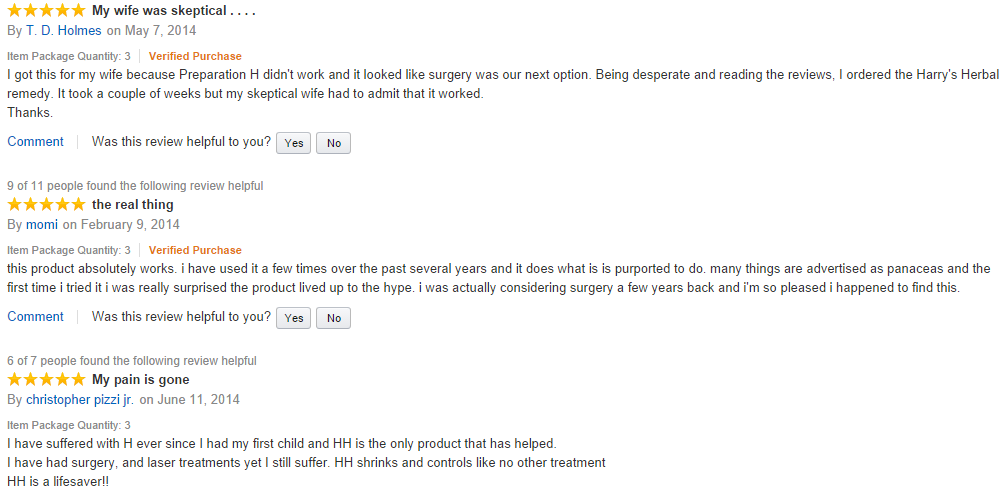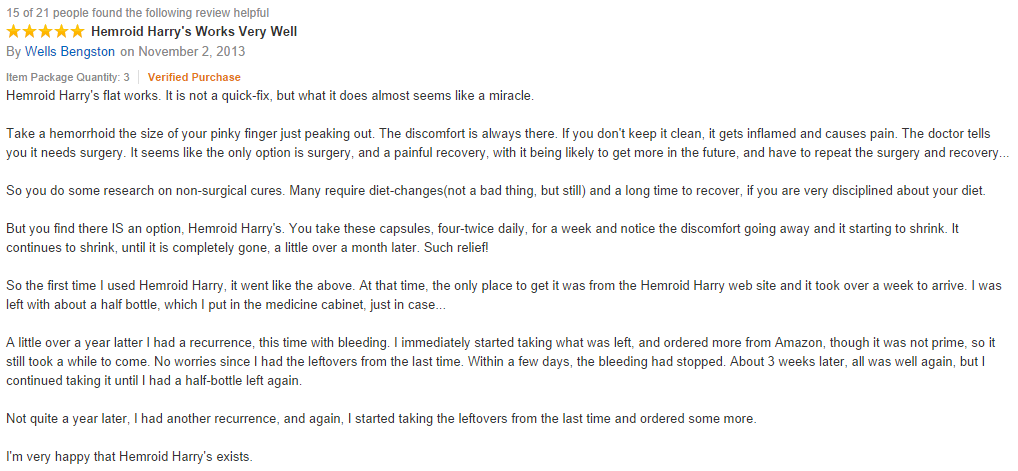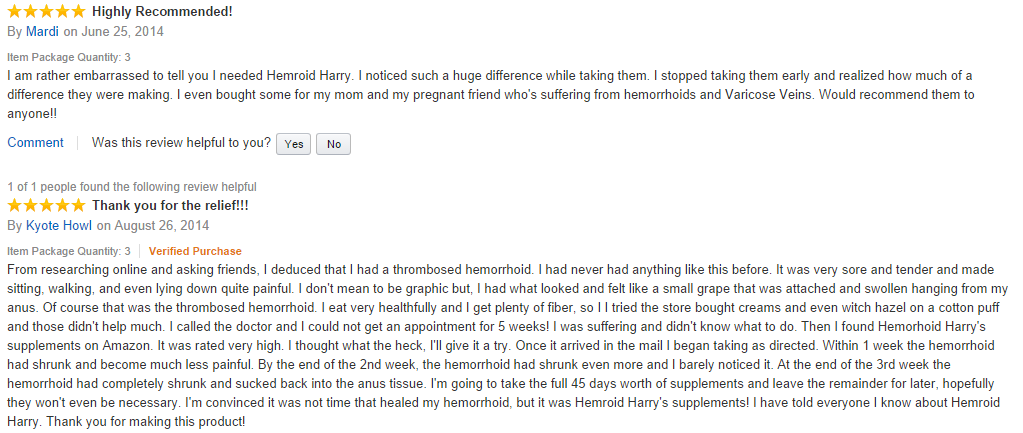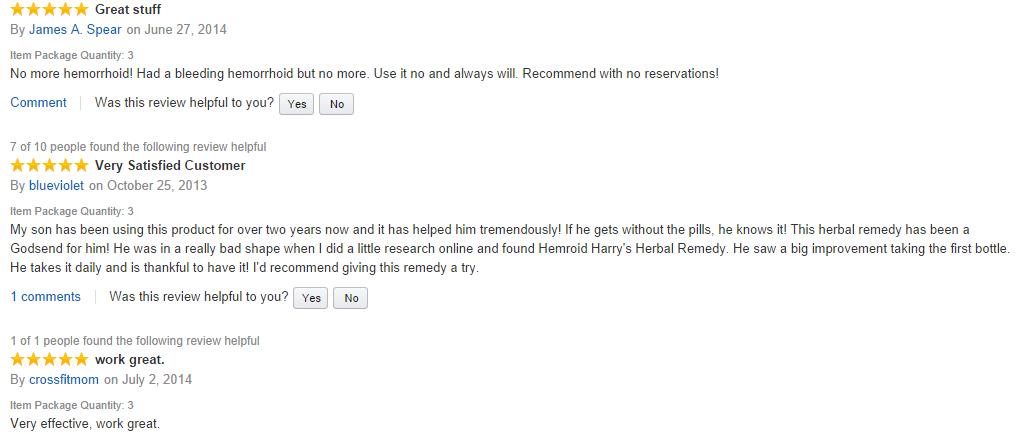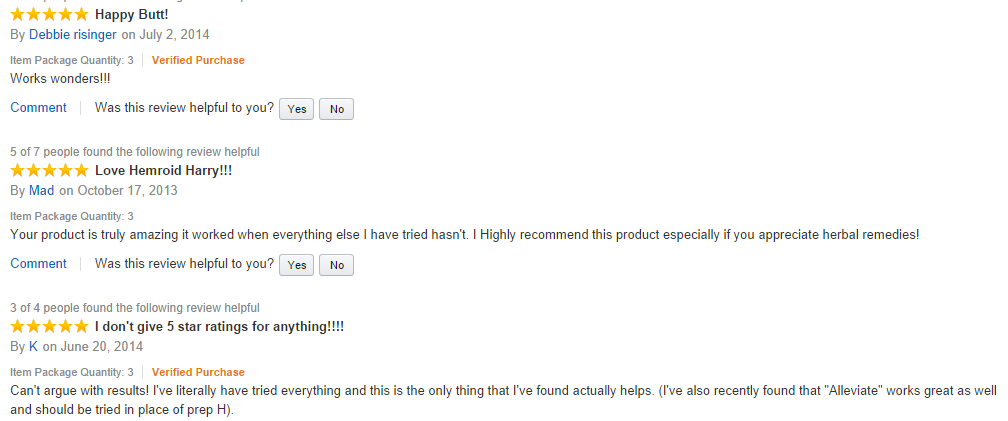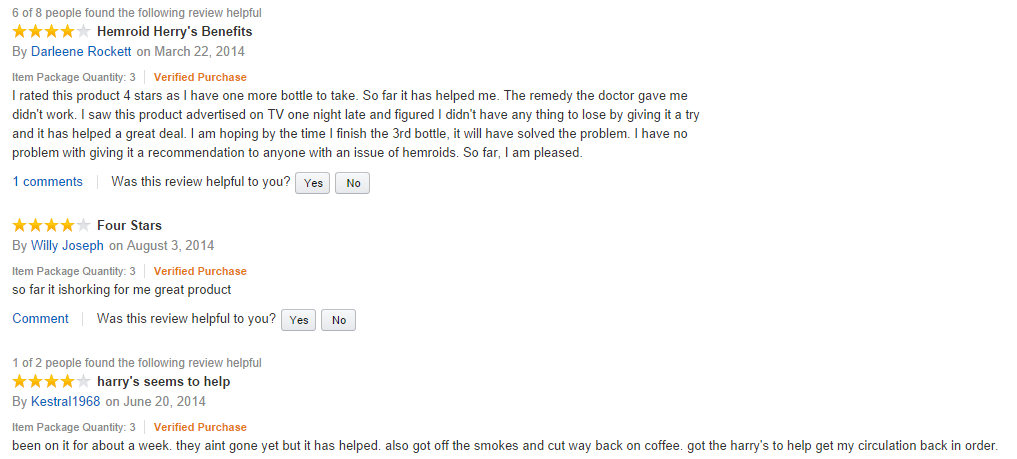 Below you'll find several testimonials from satisfied customers who've experienced relief taking Hemroid Harry's Herbal Remedy™.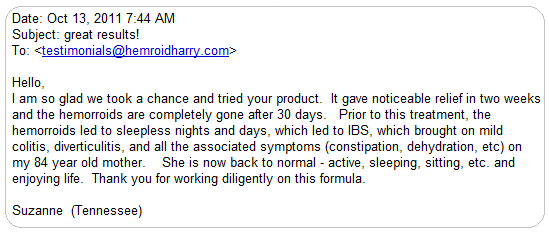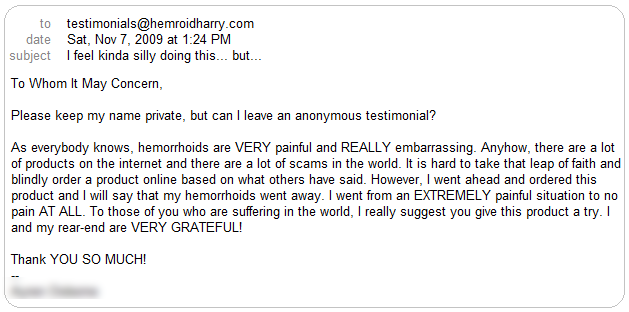 "Your hemorrhoid treatment totally worked, honestly. I had bleeding hemorrhoids and they were swollen and they have stopped significantly and the swelling went down. Thanks."



- Joey T., Albuquerque, NM
"I do not take anything for hemorrhoid pain except Hemroid Harry's Herbal Remedy."



- Brenda C., Broomfield, CO
"Thanks. The product worked great! I noticed noticible shrinkage very quickly. I'll use your product if I every get a flare-up again."



- Joe F., Old Westbury, NY
"I ordered your product and it has helped and almost eliminated my hemorrhoids and I have only been taking it for about three weeks. It is an excellent product for hemorrhoids and better than any of the medicines that my doctor has prescribed for my hemorrhoids. THANKS!"



- Charlene B., Birmingham, AL
"I have to tell you how great your product Hemroid Harry's Herbal Remedy has worked for me. My discomfort was to the point where I couldn't sleep at night. I had tried all the over the counter products and some others I found on the Internet. My next step was to go in for surgery. And I wasn't looking forward to that. Within one month of taking your Hemroid Harry's Herbal Remedy my condition got better. The swelling and inflammation began going down almost immediately! Now my condition is tremendously improved, I can't even tell you. I am telling my local health food store that your product is the best thing going. This is a fantastic product and anyone with hemorrhoids should know about it. Do you have anything for hair loss? If you do I want to try that too!"



- Paul Schmidt, Brooklyn, NY
"I had terrible health problems, especially with my colon. I had undergone multiple operations. The doctor said my hemorrhoids were the worst he had ever seen. They wanted to operate and remove them, but they were concerned it would make my colon problems worse. I tried Hemroid Harry's Herbal Remedy and the itching and burning was gone in a couple of days. After a couple of weeks the hemorrhoid was gone completely. This stuff really works!"



- Jeremy C., California
"After birthing 5 children, my hemorrhoids felt like they were about to explode. They kept getting worse and worse. Finally, it got to the point I could not even sit down. I tried everything to get rid of them: creams, ointments, suppositories, diets. Nothing worked until I ran across this herbal formula. I started taking it and in 37 days they were gone. I have not had them since."



- Lynette H., Las Vegas, NV
"I have taken a thirty day supply and am feeling better now!"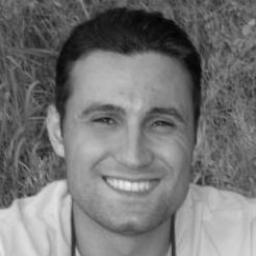 - Rama H., Staten Island, NY
If you would like to share your success story with Harry, please email him at:
This email address is being protected from spambots. You need JavaScript enabled to view it.
.
*Disclaimer*
Although we have a very high success rate results will vary from person to person. We can not guarantee everyone who takes our formula will have success, however if you are not satisfied with your results we will process a full refund.