These formulas are also available on Amazon
Hemroid Harry™ is a member of the Family Greens™ brand – a family where each and every member is dedicated to improving your health in their own special way.
---
Meet Harry's Family
---
Grandma Greens™

A multi-vitamin, energy supplement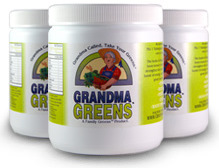 Harry's grandma, (you can call her Grandma Greens™), is dedicated to providing the essential nutrition everyone should get from their garden greens.
Since too many of us don't get enough greens in our daily diet, one shot of Grandma Greens™ in your morning juice can give you the burst of vitamins, minerals and energy you won't get anywhere else.
Best described as a multi-vitamin/mineral supplement with a boost of natural energy, Grandma Greens™ is a phenomenal natural nutrient boost that can be added to your morning juice in order to make every day a great day.
Get Your Nutrition-Filled Energy Boost from Grandma Greens™ Today!
Candida Carol™ A Yeast Infection Fighter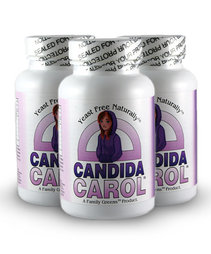 Harry's cousin, (known as Candida Carol™) struggled with yeast infections for years. Yeast, also known as candida, can affect everyone –male or female, at any age.
Candida Carol™ knows the uncomfortable symptoms of candida and yeast infections. This is why she searched high and low to find a safe, natural and effective solution for yeast infections.
Feel healthier, stronger and more secure with yourself by finally finding relief for your uncomfortable yeast infections once and for all.
Become Yeast Free Naturally with Candida Carol™ Now
---